Franklin Park - Alamo Heights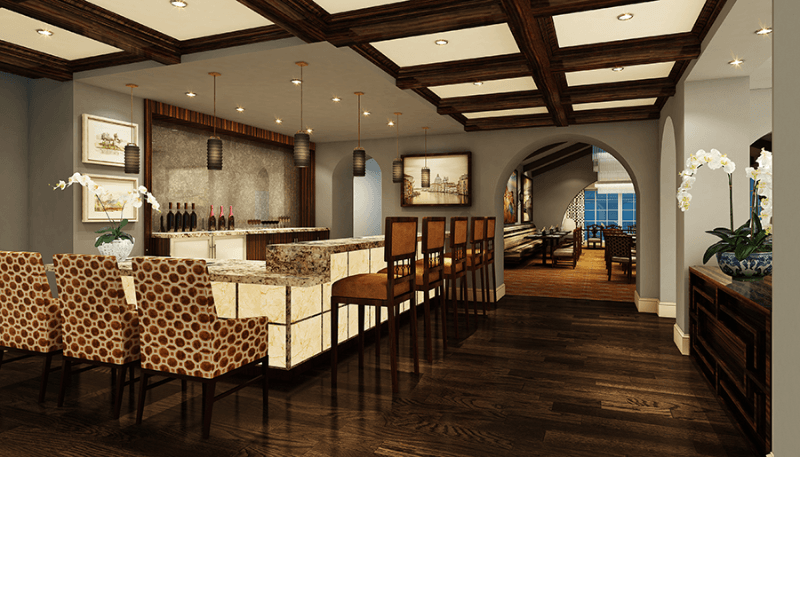 230 W Sunset Road
San Antonio
TX
78209
210-265-6650
http://www.franklinpark.org/alamo-heights/
Studio - 3

Beds

1 - 2

Baths
Franklin Park Alamo Heights is conceived as a very special senior living enclave deeply rooted in the culture of San Antonio with a sense of history, thoughtfully designed to exude a timeless presence. From the moment one arrives, the resident or guest is greeted with a memorable experience beginning with an intimate arrival court, featuring the cooling sounds of a classic water fountain surrounded by native plants. Soft music wafts through the air; immediately one has a unique sense of place. At the arrival Porte Cochére, a covered loggia escorts the resident past a serene garden courtyard before entering the reception foyer. Once inside, the interior spaces have a relaxed and sophisticated feel reminiscent of a great estate where charming rooms become engaging spaces. There is a sense of history, a play of light and textures you just want to touch.CALL US TODAY FOR A VIRTUAL TOUR 210-265-6650.
Community Features & Amenities
Activity Center
Air Conditioning
Business Center
Cable TV
Covered Parking
Fitness Center
Hair Salon
Handicap Accessible
Health & Wellness Center
High Speed Internet
Housekeeping
Laundry Room(s)
Laundry Service
Library
Maintenance Free
Off Street Parking
Pet Friendly
Swimming Pool
Three Meals Daily
Transportation Services
Computer Room
Game Room
Outdoor Areas
Additional Storage
Social Activities
Community Room
Outdoor Activities
Community Services
24-Hour Staff
Activities Program
Ancillary Services
Assisted Care Community
Fitness Program
Laundry Service
Medication Monitoring
Memory Care Community
Personal Care Community
Residential Care Community
Retirement Care Community
Concierge Services
Indoor and Outdoor Dining Areas
Full-Service Hair and Nail Salon
Health and Wellness Center
On-Site Library with Fireplace
Billiards Room
Media Room with Surround Sound
Computer/Business Office
---
This page has been formatted by Senior Living Choices for easy printing so you can take this with you.
This information has been secured from sources we believe to be reliable, but we make no representations or warranties, expressed or implied, as to the accuracy of the information. You must verify the information and bear all risk for inaccuracies.