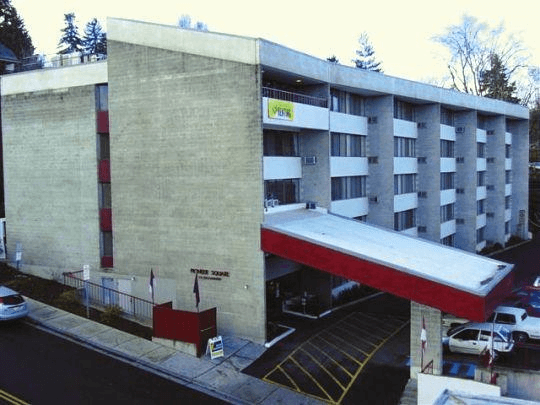 220 SE Kamiaken St
Pullman
WA
99163
Pioneer Square site atop a hill and over looks a breathtaking northern view. A small town attitude creates a family like atmosphere. The complex offers easy access to the bus and is within walking distance of shops, banks, post office, restaurants and recreation.
Community Features & Amenities
Elevator
Handicap AccessibleUnits
Laundry RoomOn-Site
UtilitiesIncluded
Cable TV Hookup
Elevator
Laundry Room On-Site
Off Street Parking
Pets Allowed
Utilities Included
Close to Bus, Shops & Banks
Community Room
Computer Lab
Service Coordinator Available
Cable TV
Off Street Parking
Pet Friendly
Professionaly Managed By: Catholic Housing Communities
---
This page has been formatted by Senior Living Choices for easy printing so you can take this with you.
This information has been secured from sources we believe to be reliable, but we make no representations or warranties, expressed or implied, as to the accuracy of the information. You must verify the information and bear all risk for inaccuracies.