Amada Senior Care - North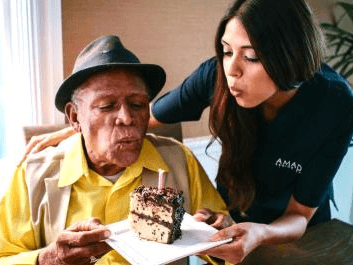 16607 Blanco Rd, Buiding 8, Suite 801
San Antonio
TX
78232
210-951-2222
http://amadanorthsanantonio.com/
You can find first-rate senior home care in San Antonio, TX, by consulting with Amada Senior Care. Families can rely on us for mobile in-home senior care that's designed to provide personalized care and assistance for daily tasks. When it comes to the senior family members or loved ones in your life, you'll likely want them to secure their independence as much as they can, which is where we come in. Our job will be to provide assistance and companionship to your loved one every day. The services we offer are affordable and include: Help with dressing Minor housekeeping duties Assistance with daily hygiene Help running errands Preparation of meals Assistance with bathing Transportation to medical appointments As your go-to at-home assistance provider in San Antonio, we want to go over and above to meet your expectations. The senior home care professionals at Amada Senior Care will be happy to help manage all of your long-term care insurance claims, including handling veterans' pensions like the Aid and Attendance benefit. Our company screens and trains our employees. Call today to get additional information.
Service Categories
Home Health Care Non-Medical
Senior Placement Services
Transportation
Long Term Care Insurance
Veterans Aid & Attendance
---
This page has been formatted by Senior Living Choices for easy printing so you can take this with you.
This information has been secured from sources we believe to be reliable, but we make no representations or warranties, expressed or implied, as to the accuracy of the information. You must verify the information and bear all risk for inaccuracies.