Good Samaritan Society-Lake Forest Village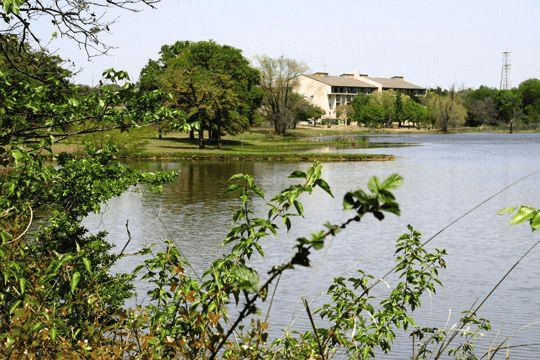 3901 Montecito Dr
Denton
TX
76210
877-590-8520
http://www.good-sam.com/
You will enjoy our lucious, spacious grounds with Walking Trails, Parks and Lake in a setting where you can choose your lifestyle option! Whether you want Independent Living with optional services, Assisted Living, Skilled Care or Home Health, you will find what you need at Lake Forest Village.
Community Features & Amenities
Fitness program
Activities program
Transportation
Housekeeping
Hair Salon
Apartments, Twin Homes and Cottages
Independent Living
Optional Meal Plans
Fitness program
Lake nearby and Walking Trails
Patios/Balconies
Activities program
Assisted Living
Skilled Nursing Care
Skilled Nursing with Medicare
Activity Center
Air Conditioning
Fitness Center
Hair Salon
Handicap Accessible
Health & Wellness Center
Housekeeping
Library
Pet Friendly
Three Meals Daily
Transportation Services
Community Services
24-Hour Staff
Activities Program
Ancillary Services
Assisted Care Community
Fitness Program
Medication Monitoring
Rehabilitation Care Facility
Retirement Care Community
Senior Apartments
Skilled Nursing Care Facility
Professionaly Managed By: Denton Good Samaritan
---
This page has been formatted by Senior Living Choices for easy printing so you can take this with you.
This information has been secured from sources we believe to be reliable, but we make no representations or warranties, expressed or implied, as to the accuracy of the information. You must verify the information and bear all risk for inaccuracies.