Pine Hill Nursing and Rehabilitation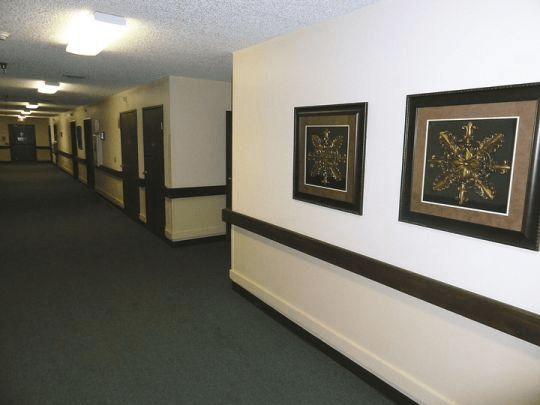 1307 Martin Luther King Dr
Jefferson
TX
75657
903-665-3951
http://www.PineHillNursing.com
At Pine Hill Nursing and Rehabilitation, we make it our top priority to care for seniors with the respect, compassion and dignity they deserve. We understand that caring is what makes a community and without a sense of caring, there can be no sense of community. It's what sets us apart from any other long-term care facility. Here at Pine Hill Nursing and Rehabilitation our nursing staff is overly-courteous, respectful and maintains a high level of professionalism at all times. Our primary goal is to get you back in a condition to be independent once again while maintaining a friendly environment and providing nutritionally enhanced meals. Whether for an extended stay or just a short-term visit after being discharged from the hospital, our staff is dedicated to providing the very best medically directed compassionate care for our residents and their families. And we provide our residents and their family members with a 24 hour - 7 day a week Customer Care Line for them to express concerns or submit suggestions that help us better serve them. At Pine Hill Nursing and Rehabilitation our culture is grounded in the golden rule and Christian ethic of, "do unto others as you would have them do unto you."
Community Features & Amenities
Activities program
24-hour staff
Hair Salon
Care Management
Three Meals Daily
Family Support Group
24-hour staff
Activities
Activities program
Alzheimer's Care
Beauty Care
Care Management
Dietary
Family Support Group
Hospice Care
Nursing and Rehabilitation
Short-Term Stays
Social Services
Therapy
Professionaly Managed By: Creative Solutions In Healthcare
---
This page has been formatted by Senior Living Choices for easy printing so you can take this with you.
This information has been secured from sources we believe to be reliable, but we make no representations or warranties, expressed or implied, as to the accuracy of the information. You must verify the information and bear all risk for inaccuracies.